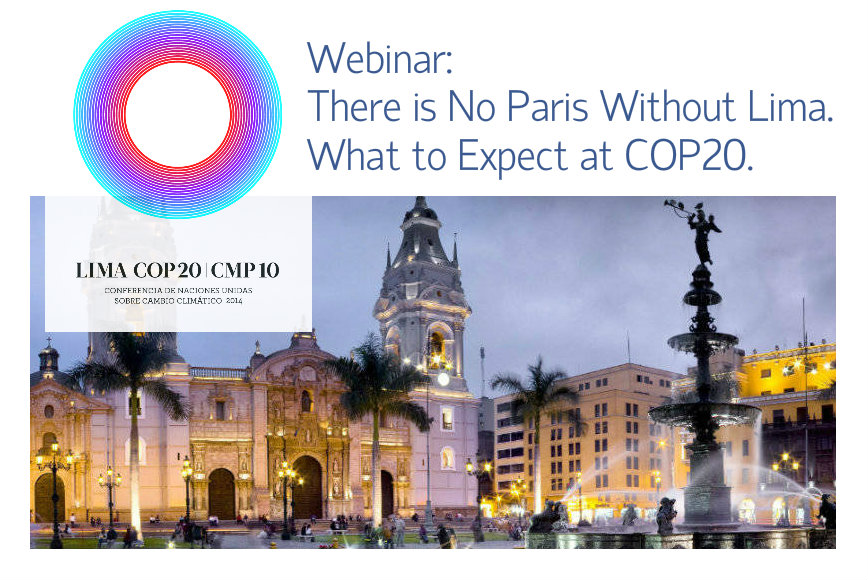 [Podcast] - There is No Paris Without Lima. What to Expect at COP20.
Organiser of the Sustainable Innovation Forum 2014, Climate Action, in partnership with Peru2021, UNFCCC and Ministerio del Ambiente Peru hosted a webinar to discuss what to expect from COP20, potential pathways to success and how this will affect COP21 in Paris next year.
You can download the podcast now to hear exclusive insights from Richard Kinley, Deputy Executive Secretary, UNFCCC and Henri Le Bienvenu, General Manager of Peru 2021.

[Podcast] - Scaling up Sustainable Technology Investment in Latin America
Latin America is rapidly becoming a global arena for cleantech innovation as international companies head for the region to partner with a rapidly growing local green sector.
This exciting webinar features leading experts from Climate Action, LatinoAmerica Renovable, GreenMomentum Inc. and AVINA that teamed up to discuss in depth Latin America's green space, finance projects such as Clean Technology Fund, Green Growth Initiative and other investment opportunities in the sector.